About Us
We are a full service contracting and construction company local to the Asheville area. We focus on creating the space and ideas envisioned by our clients as efficiently as possible. With the owners of the company involved in the day to day of your project and our reliable team of sub-contractors, we can complete your project on time and on budget, all while focusing on our culture of quality.
Asa started building things around age 9 with a two dollar drill and jigsaw bought at a yard sale.  After studying Environmental Policy in college he worked with several established builders in the Asheville Area.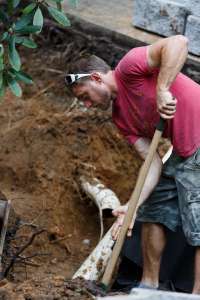 Forrest has been building in Asheville for the last twelve years. He has worked on many projects ranging from simple additions to extensive remodels and large custom homes. He has extensive experience in building both "green" and LEED certified homes.